(CNN)New US defense secretary James Mattis has defended the planned deployment of a missile defense system in South Korea, saying only North Korea had anything to fear from it.
After arriving at the Osan Air Base outside Seoul, Mattis said Pyongyang's "provocative behavior" was the only reason the US-developed system was on the agenda.South Korea's decision to deploy the Terminal High Altitude Area Defense anti-missile system, known as THAAD, has drawn sharp criticism from China, which sees it as part of a broader US strategy to extend its military alliance network from Japan all the way down to the South China Sea."There is no other nation that needs to be concerned about THAAD other than North Korea if they're engaged in something that's offensive," Mattis said.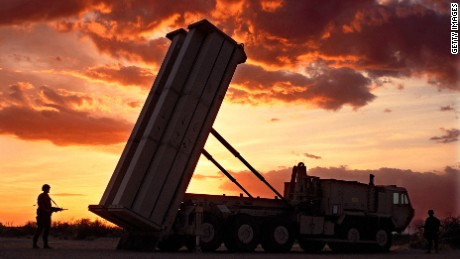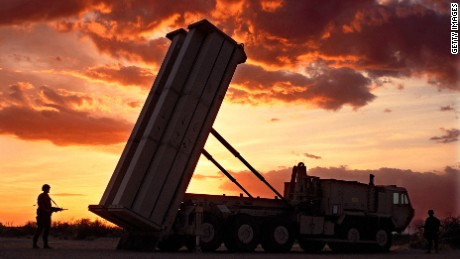 JUST WATCHED

What is THAAD?
ReplayMore Videos …
MUST WATCH
What is THAAD? 00:48Mattis' arrival in South Korea comes at a time of relative quiet from Kim Jong Un's regime in Pyongyang, which hasn't tested a ballistic missile since October 20 after firing off projectiles at a record rate earlier in 2016.Read MoreThe question North Korea watchers are asking: How long will Kim keep his missile program grounded?Some analysts expect testing to resume soon."They have a wonderful tradition of greeting every new US President with a bit of fireworks, sometimes a nuclear test, sometimes ICBM launch and they're not going to break this tradition," Korean studies professor Andrei Lankov of Kookmin University in Seoul told CNN.But Bruce Bennett of the Rand Corporation think tank said Kim's testing hiatus is focused not on Washington, but on Seoul and the impeachment in December of President Park Geun-hye in a corruption scandal. "I believe that North Korea's number one objective between now and the ROK presidential election is to ensure that the new South Korean President will be a progressive, and certainly not a conservative," Bennett said, using the acronym for the Republic of Korea."But any provocations that it commits would give support to conservative candidates," said the senior defense analyst.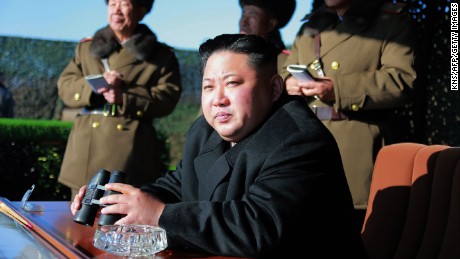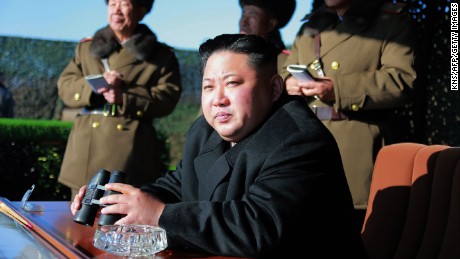 JUST WATCHED

Report: North Korea may test missile soon
ReplayMore Videos …
MUST WATCH
Report: North Korea may test missile soon 02:21John Delury, a professor at Yonsei University in Seoul, concurs with Bennett to a point, saying Kim is keeping relatively quiet because of the presidential uncertainty in Seoul but also to see what course US President Donald Trump will take on relations with Pyongyang.After Kim said in a televised New Year's Day speech that his military is on the brink of testing its first intercontinental ballistic missile — a rocket that can be equipped with nuclear weapons and is powerful enough to reach any part of the US — Trump vowed in a tweet, "It won't happen."
North Korea just stated that it is in the final stages of developing a nuclear weapon capable of reaching parts of the U.S. It won't happen!

— Donald J. Trump (@realDonaldTrump) January 2, 2017
The then-President-elect didn't say how he'd block Kim's missile ambitions.But on the campaign trail last year, Trump said he might be willing to meet the North Korean leader for discussions over a hamburger."I need to get some data from them, I need to get their appreciation of the situation before I start making statements about where I stand," Mattis said.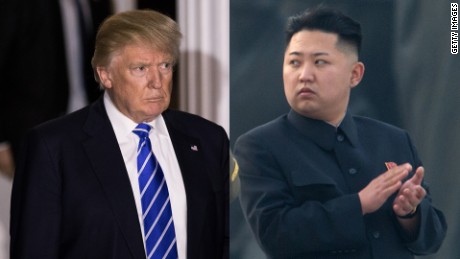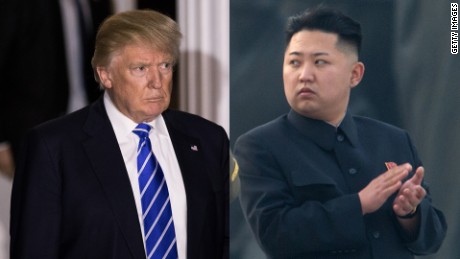 JUST WATCHED

What could Trump do about North Korea?
ReplayMore Videos …
MUST WATCH
What could Trump do about North Korea? 02:29"It's hard to anticipate what they do," he said of the North, but he was cautious not to inflame the situation."We maintained what passes for peace so far to a degree," he said.
CNN's Paula Hancocks, Katie Hunt and Emiko Jozuka contributed to this report.
Source: CNN