Netizen24.com – Entertainment Breaking news: Tarek El Moussa Steps Out for Dinner With a Mystery Blonde: See the Photos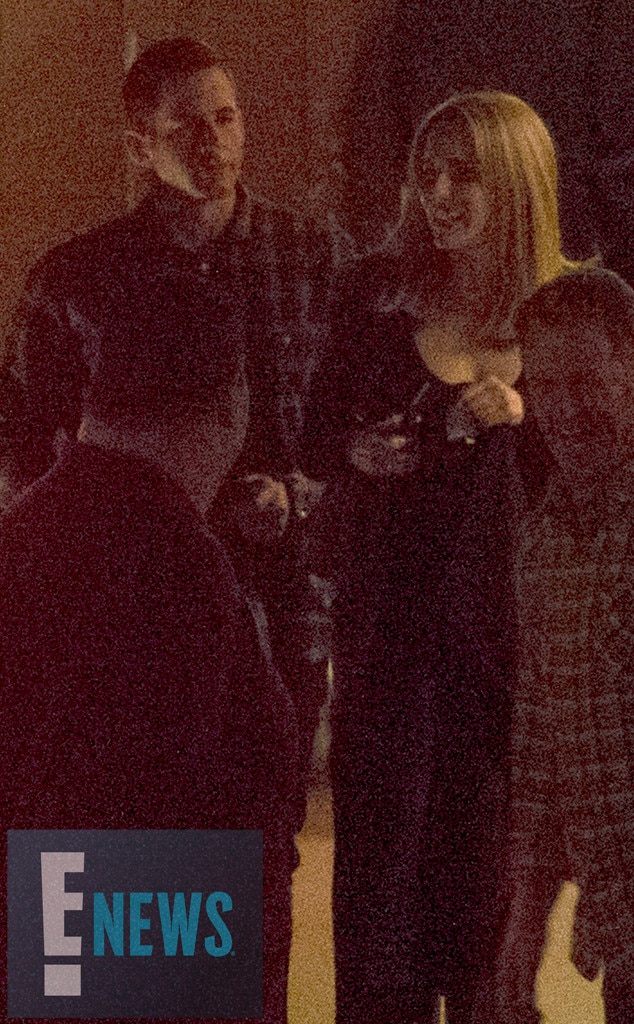 Tarek El Moussa stepped out with a new woman by his side Thursday night.
The Flip or Flop star—who filed for divorce from his wife Christina El Moussa in January—went out to dinner with a mystery blonde in Newport Beach, California.
We got the exclusive photos from the evening, and a source tells us Tarek was at the gym a few hours before arriving at the restaurant around 7:30, pulling up in his Lamborghini with the woman. 
Our source says they definitely "looked comfortable together" and were "laughing together" while waiting at the valet. They left around 9:15 p.m., and he opened the door for her before they drove off together. We're told they took a little drive down the Pacific Coast Highway.
The woman donned high heels with jeans and a black coat, while Tarek opted for a plaid shirt, jeans and tennis shoes.
So is this new woman Tarek's girlfriend? Well, according to another insider, Tarker is "dating" but there is no "one."
Meanwhile, the night out comes just a few days after Christina was photographed with her new man, Gary Anderson, walking arm-in-arm outside of his home in Yorba Linda, Calif., on January 26.
Of course, the photos of both pairs should come as no surprise. The former couple revealed they were secretly separated for eight months before news of their separation went public in December and had already been seeing other people.
"We decided to separate while we reevaluated the next steps in our married life," they told People magazine. "We believed this was in the best interests of the children and the best way to determine a path forward."
Though they weren't ready to provide further details at the time, they added, "We have both dated other people following the separation."
Despite dating new people, we're told the couple has continued to support and respect one another following the divorce news, no matter the headlines and rumors that have encompassed them lately. 
For example, one report claimed Tarek  was grabby and verbally abusive to Christina, calling her a "whore" on the Flip or Flop set. Another tabloid magazine said he had once told Christina, "Shut up, woman, or I'll rape you," speaking in front of the show's crew members. That report also said he had showcased "erratic, ugly behavior and wild mood swings" for years.
However, Tarek released a statement to E! News last week, saying, "No matter the lies, innuendo, salacious gossip and 'fake news' that is thrown at me from irresponsible media outlets via anonymous sources, I will keep my focus on what matters most which is co-parenting our children and working hard on our businesses."
A source paralleled his response, telling us, "They have nothing but respect for each other. They are co-parenting successfully. They will be in each other's lives forever." 
Sumber: http://www.eonline.com
Netizen24.com, Site News current daily serving News today and the latest news about politics until News lifestyle and sport.