Netizen24.com – Entertainment Prime News: Take a Tour of Ellen DeGeneres' $45 Million Santa Barbara Villa That Is Now for Sale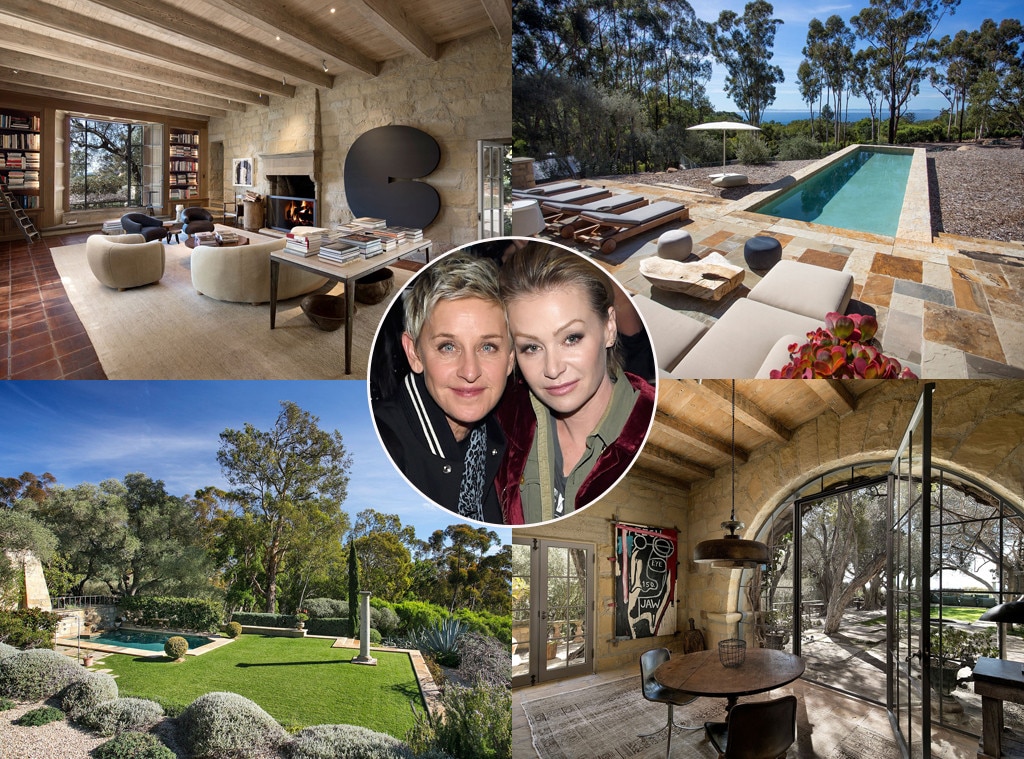 Want a piece of the Tuscan countryside without all the hassle of international travel? Consider investing in Ellen DeGeneres and Portia De Rossi's central California estate.
The comedian by day and real estate mogul by night has listed her 10,500 square-foot Santa Barbara home, dubbed "The Villa," for a whopping $45 million. DeGeneres first purchased the stone abode for a reported $26.5 million in 2012, and in the years since, acquired two adjacent properties to expand the compound to nearly 17 acres. 
Originally built in 1930 and inspired by Old World Italy, Ellen and Portia's private enclave boasts six bedrooms, six bathrooms, nine fireplaces, multiple libraries and an 800 square-foot living room. 
No, folks, this isn't your typical 42 Wallaby Way, Sydney, Australia. 
DeGeneres enlisted extensive renovations to the estate, which includes an indoor-outdoor entertainment pavilion named Jordan Hall with a sunken tennis court, Japanese soaking tub and Roman-style swimming pool overlooking incredible views of the Pacific Ocean. 
The exterior, secured by 18th century Spanish gates, is lined with olive and eucalyptus trees, colorful gardens, multiple fountains and artistic sculptures.
She spoke to Sotheby's about what she loves most about the historical villa, explaining per People, "The house truly feels like it was built out of the landscape, rather than plopped on a plot. It feels ancient, like it's been there forever. Like that hill was never without the house. This is a home that honors nature, and I love that." 
So, any takers?
Sumber: http://www.eonline.com
Netizen24.com, Site News current daily serving News today and the latest news about politics until News lifestyle and sport.