Netizen24.com – Entertainment Worldwide news: Sun's Out, Buns Out! Emily Ratajkowski Goes Skinny Dipping in Mexico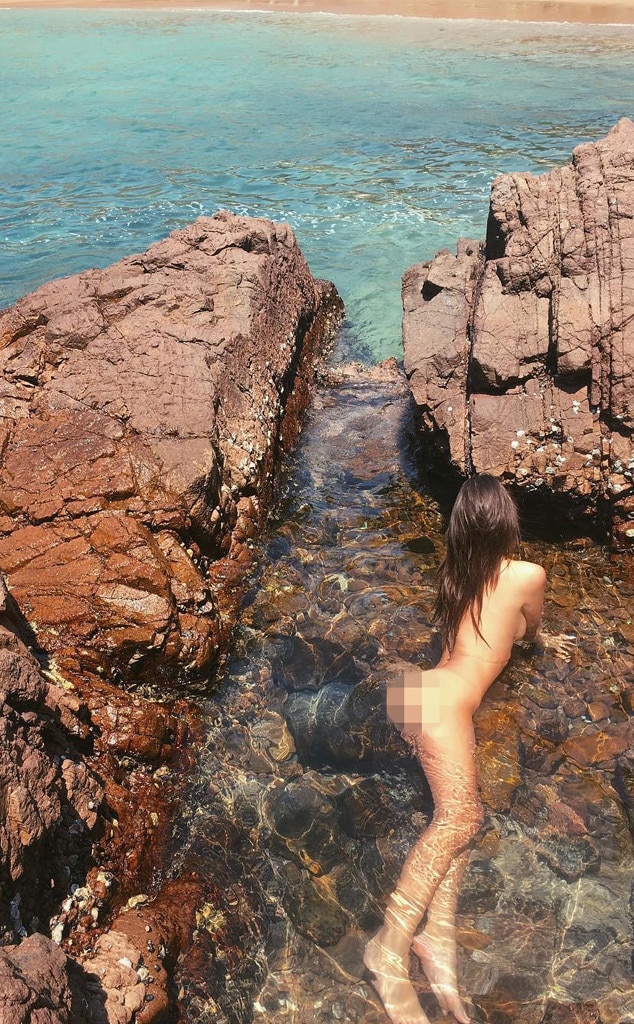 Emily Ratajkowski is leaving little to the imagination in Mexico!
The 25-year-old model bared her buns for a skinny dipping session in the ocean Sunday, posing provocatively in a shallow pool of water. Leaning on pile of rocks, Ratajkowski looks to be channeling The Little Mermaid's Ariel.
"La Sirena," she captioned the Instagram photo.
Earlier that day Ratajkowski gave fans a closer look at her beachside look (pre-skinny dipping), sharing a picture of her standing in an olive green bikini. "Morning," she wrote, making sure to include a Mexican flag emoji. Ratajkowski is on vacation with her best friend, documenting their gals getaway on her Instagram story. Ratajkowski transformed her BFF into a model, snapping pics of her posing on the same rock formation and on the beach (this time, both were clothed).
Although Ratajkowski has found major success as a model, recently releasing an ad campaign for DKNY's lingerie line, she's also making her way onto the big and small screens. She previously appeared in 2014's Gone Girl, and later this year she's releasing two films, Cruise and In Darkness. She also made an appearance on the TV show Easy.
With such a packed schedule ahead of her, it's no wonder she and her BFF are squeezing in a vacation while they're both free.
Sumber: http://www.eonline.com
Netizen24.com, latest News Around the world presents the latest information of national, regional, and international, politics, economics, sports, automotive, and lifestyle.