Paris (CNN)A leading contender to be president of France is fighting to save his campaign after new allegations of corruption centered on his wife and children.
The investigative newspaper Le Canard Enchainé published allegations Wednesday that François Fillon's wife, Penelope, and two of his adult children were given no-show jobs that earned them nearly 1 million euros ($1.08 million). French prosecutors have already begun an investigation and questioned the couple this week. Both have denied the allegations. No one has been charged. It's the second time in two weeks Le Canard Enchainé accused Penelope Fillon of being paid for a job she wasn't doing. Last week, the paper reported she had been paid 500,000 euros (about $540,000) over eight years for work as a parliamentary assistant. According to the newspaper there is no evidence the work was ever carried out. Read More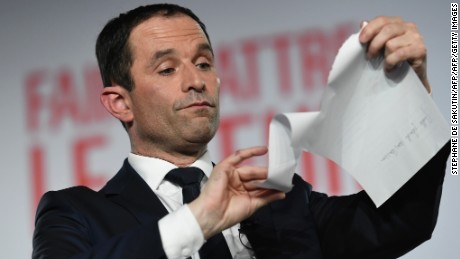 Benoit Hamon wins socialist nomination in French president's raceOn Tuesday, police raided France's lower house of Parliament as part of the financial prosecutor's preliminary inquiry into potential misuse of public funds.Such raids are highly unusual and require the permission of the Parliament's president. It's unclear where police searched in the building. Investigators said they were looking for evidence that Penelope Fillon had worked in exchange for her salary.And the scope of the investigation could be widened, a source close to the inquiry told CNN.
'Work is real'
On Monday, investigators questioned the Fillons separately about the case. François Fillon has dismissed the allegations as baseless and recently told reporters that "the stink bomb season has started." Penelope Fillon's attorney, Antonin Levy, told CNN on Tuesdaythat "the fact that Penelope Fillon's work is real was proven to the investigators."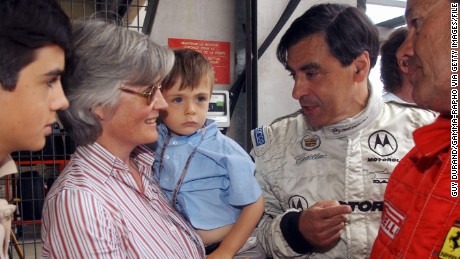 Fillon competes in the 2004 Le Mans Classic. His family cheers him on."Every detail of her work had been provided," Levy said. "The judiciary now has to acknowledge that this case is empty."The new allegations published Wednesday suggest that Penelope Fillon was paid 900,000 euros (about $970,000) — not only as a parliamentary aide but also as a literary consultant for a publication owned by a family friend. The paper reports it could find no evidence that any work had been carried out.Levy did not immediately respond Wednesday to CNN questions about the latest allegations.
Impact felt on campaign
The accusations are a blow to François Fillon, who faces a fragmented political field in a bitter presidential campaign.A staunch Catholic and fiscal conservative, Fillon has portrayed himself as a determined reformer who wants to cut wasteful public spending and balance France's books. After clinching the Republican Party's nomination in November, Fillon surged into the lead in polls. Now Marine Le Pen of the far-right National Front is ahead in several of the latest surveys. Appearing on Europe 1 Radio, Le Pen would not comment on the growing scandal. "I won't get involved in the politics of smear campaigns," she said.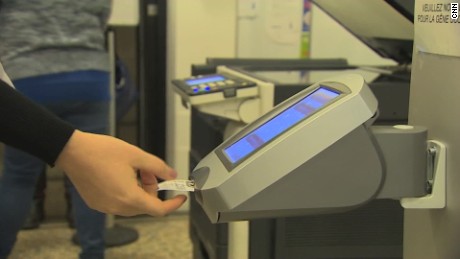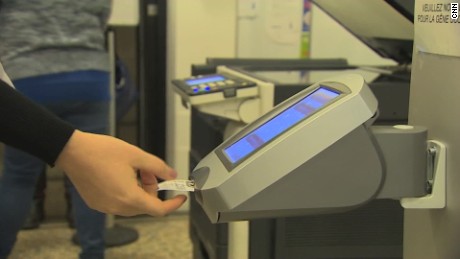 JUST WATCHED

Record numbers register to vote in France
ReplayMore Videos …
MUST WATCH
And independent centrist candidate Emmanuel Macron also is hot on his heels in the polls.A spokesman for Fillon on Wednesday had to deny reports the Republicans were thinking about dumping the candidate. "Everyone is dreaming of a Plan B or a Plan Z, but there is a Plan A — François Fillon," Benoist Apparu said.But lawmaker Philippe Gosselin admitted such chatter existed, even as he downplayed its importance.The first round of the election will be held April 23, with a runoff May 7 if no candidate gets more than 50% of the vote.Source: CNN