Netizen24.com – Entertainment Report today: New Spider Man: Homecoming Trailer Released: 5 Things to Know About the Movie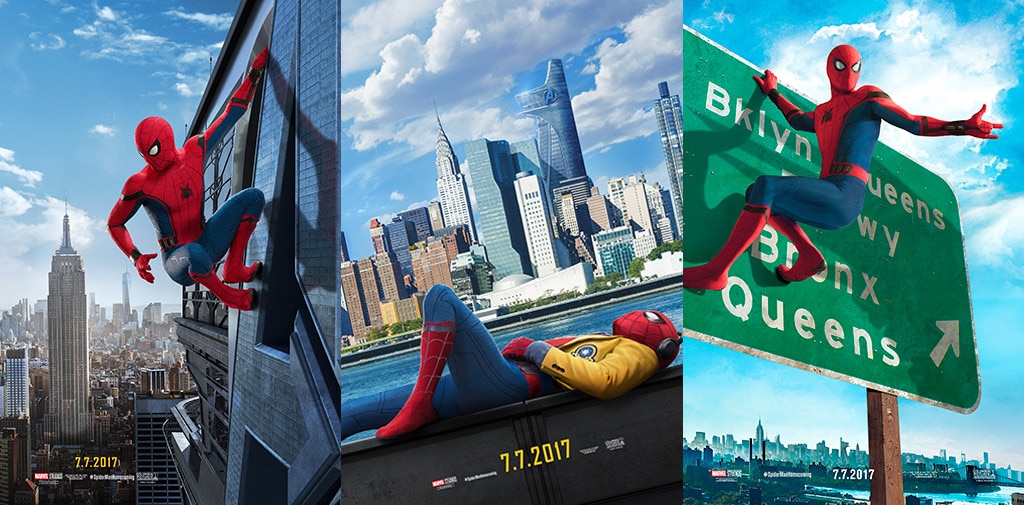 Are your Spidey senses tingling?
Today the new trailer for Columbia Pictures and Marvel Studios' Spider-Man: Homecoming was released, and it's got everyone wondering whether Peter Parker (Tom Holland) will join the Avengers. "I want to be like you," he tells Iron Man (Robert Downey Jr.), who replies, "I want you to be better."
Here are 5 things you should know about the latest Spider-Man flick before it hits theaters July 7:
1. It's Not Just a Superhero Movie 
The film is focused on the web-slinging hero as a high school student and intertwines a coming of age story into the typical action-packed superhero plot. The film is set in Midtown High School in New York City, where Peter deals with the everyday challenges of high school as well as his newfound superpowers. Tony Stark (Downey), who got acquainted with Spider-Man in Captain America: Civil War, mentors Peter as he prepares to defend the city. One of the main challenges Peter faces in the film is keeping his superhero identity a secret from his friends and family. (We already know that his best friend Ned Leeds [Jacob Batalon] finds out.) On top of that, Peter has to deal with his crush on Liz Allen (Laura Harrier).
2. The Villain Has Never Been Seen Onscreen Before 
The Vulture, played by Michael Keaton, is an original character from the Rogues Gallery, but this is the first film adaptation to feature the character onscreen. In the comic, the Vulture, formerly known as Adrian Toomes, is an engineer turned criminal who invented a special flight suit that he uses to wreak havoc on the city. So, we can definitely expect some more inventions and cool gadgets from Spider-Man (with the help of Tony) as he battles against the Vulture and his futuristic technology. Tuesday's trailer showed off a new Spider-Man gadget as well as a new Spidey suit. The Shocker, another villain from the Spider-Man comics and previous films, also made an appearance.  
3. Zendaya Plays a Mysterious Character Named Michelle 
Little is known about the Disney Channel star's role. Zendaya described Michelle as "very smart, very intellectual, always in her books" at San Diego Comic-Con in 2016. She has also described the character as "very dry" and "awkward," adding, "Because she's so smart, she just feels like she doesn't need to talk to people…So, she comes off very weird. But to me, she is very cool because she's deep. She's always thinking about something, always reading." One thing is clear: Michelle is not a reimagining of Mary Jane Watson, the girl next door.
4. Spider-Man Pulls Off Some Amazing Web Tricks 
The new Spider-Man movie incorporates Iron Man's technology and Spider-Man's special talents to pull of one of the craziest web feats ever seen in the series. In one scene, Spider-Man holds a broken cargo ship together using his webs, demonstrating some serious strength. Peter is also intent on proving himself to Iron Man and The Avengers since he's the new guy on the scene. The 15-year-old hero-in-training has a strong desire to use his powers to save the world, even though Tony thinks he's still too young for the big leagues. Spider-Man attempts some amazing tricks in this film, from flying off the top of a building to getting hit with a school bus, and that's only what the trailers have revealed.
5. There Are More Movies in the Works 
Tom has signed on to star in three more movies with the Spider-Man series, and the second movie is already scheduled to come out in 2019. Characters from The Avengers are going to continue to be a part of the Spider-Man story as well, since this series is set in the Marvel Cinematic Universe. Fans will get the chance to see the character evolve over time as he will most likely continue to take on even more daring tasks and encounter some interesting challenges as he navigates high school life. 
Sumber: http://www.eonline.com
Netizen24.com, index latest News this day of events, accidents, crime, law, News unique, Politics, and special reports on the world and International.