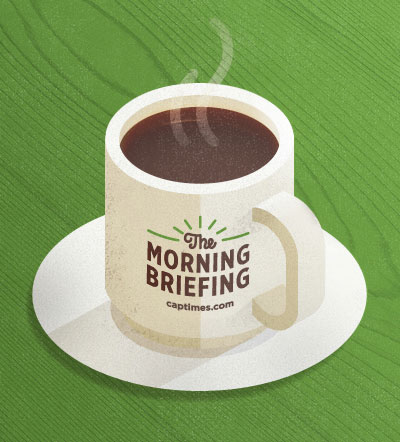 Below is the stories from around our area and world that are making news today.
Paul Ryan: 'We are hosed' if we don't tackle entitlements like Medicare: Dana Bash, Jim Acosta and Jake Tapper of CNN write: "President Donald Trump ran on a vow to not cut benefits for Medicare, but House Speaker Paul Ryan said he thinks that is still an 'open question.' 'From all my conversations with the President, he says 'I don't want to change Medicare benefits for people in or near retirement,' and we agree with that,' the Wisconsin Republican told reporters in his Capitol suite Tuesday morning. That's different from what the President has said publicly, and Trump's promises not to slash benefits have been sweeping. During the 2016 Republican primary campaign, for example, Trump boasted about his position, arguing GOP competitors were following him. 'I was the first & only potential GOP candidate to state there will be no cuts to Social Security, Medicare & Medicaid,' he tweeted. Ryan has long pushed for reforming Medicare to keep that system solvent, but he also argues strongly changing the big ticket entitlement is the only way to really rein in deficit spending. 'I've been a big time entitlement reformer for a long time because if you don't start bending the curve in the out years, we are hosed,' Ryan said bluntly Tuesday morning. In the short term, the one entitlement Republicans are planning on changing is Obamacare, the signature health care law from Trump's predecessor. Coalescing around a GOP plan to do that continues to be a challenge."
---
Most Republicans trust Donald Trump more than Paul Ryan: Tara Golshan of Vox writes: "Reagan McCarthy, a 20-year-old student at Penn State University who identifies as a conservative, is not sure she can trust Donald Trump. 'There is a lot of uncertainty,' she said at the Conservative Political Action Conference in late February. 'You never really know what his next move is going to be.' But with House Speaker Paul Ryan, McCarthy says she knows what to expect. 'I really trust Paul Ryan because I know what his agenda is — repealing Obamacare, fixing the tax code, pulling people out of poverty,' she said. 'It's very straight and narrow.' McCarthy is like many next-generation conservatives. According to a recent report from the Pew Research Center, 52 percent of 18- to 39-year-old Republicans said they are more likely to side with congressional Republicans than with Trump. 'Younger Republicans (those under 40) are the only subgroup of Republicans who say they are more inclined to trust Republican congressional leaders over Trump in the case of a disagreements between them,' the report said. This finding is in line with a broader trend. While Trump has aligned his political platform with certain far-right factions of the Republicans Party, recent research shows that young Republicans are actually more to the left than the rest of their party on almost every issue. That means Trump's often radical and vague rhetoric may not resonate as deeply with this group — and that the Republicans Party could see a shift in platform down the line." Read more.
---
Wisconsin faces 'tidal wave' of costly roadwork delays: Patrick Marley of the Milwaukee Journal Sentinel writes: " Gov. Scott Walker's transportation plans would result in more congestion, deteriorating road conditions and decades of delayed projects, reviews by his own administration show. The plans will also force more money to be spent on temporary repairs as the state puts off major projects because of a funding crunch, according to a Department of Transportation memo written in January. The situation will only get worse. 'The tidal wave is coming, as this critical work can't be delayed forever,' the January memo says. The memo was prepared for Secretary David Ross and Deputy Secretary Bob Seitz to get them up to speed as they took over the Department of Transportation. The memo and other briefing documents were released to the Milwaukee Journal Sentinel under the state's open records law. DOT spokeswoman Patty Mayers said the memo was prepared before Walker introduced the state budget and contains figures and assumptions that are no longer accurate. She did not provide updated information about the long-term costs of Walker's budget. Mayers said the DOT is evaluating savings it can find based on a directive from Ross, who recently told a state commission he is committed to 'giving taxpayers the maximum return for their infrastructure investment.' But the memo paints a grim picture when it comes to the state's fund for roads."
---
Trump seeks to parlay post-speech boost into action on contentious agenda: Philip Rucker, Robert Costa and John Wagner of the Washington Post writes: "President Trump sought Wednesday to build on the momentum of a speech that invigorated fellow Republicans, as the hard work of turning his vision into policy loomed. Following his first joint address to Congress — in which Trump won high marks for his muscular but measured tone — he planned to meet with leading lawmakers and members of his own team for talks on how to advance his sweeping agenda. Later in the week, Trump and Vice President Pence will hit the road to pitch their plans beyond the Beltway. While Trump garnered enthusiastic applause from the Republican side of the aisle for marquee items such as replacing President Barack Obama's health care law and retooling the tax code, major differences remain within the GOP on the specifics of how to move forward. And Democrats pounced Wednesday on the lack of concrete plans offered by Trump to this point. Pence said Wednesday that the reception Trump received both in the House chamber and outside it gave him 'great confidence that the agenda that the president articulated last night is the right agenda for America, it's resonating with the American people.'"
---
Ryan and Bannon forge unexpected alliance on border tax: Anna Edgerton and Jennifer Jacobs of Bloomberg write: "House Speaker Paul Ryan has won over an unlikely ally to salvage his controversial tax plan: Steve Bannon. Trump's top strategist once described Ryan as 'the enemy,' but now the former Breitbart News chief is the speaker's best chance to win approval for his border-adjusted tax, which Republicans currently say has almost no hope of clearing the Senate. In a handful of White House meetings, Ryan found that Bannon was perhaps the most enthusiastic backer of the border-adjustment plan, according to a senior administration official and a person familiar with the sessions. A vigorous endorsement from Donald Trump could help save the border-adjustment plan, which is running into strong opposition from the energy industry and retailers. The retailers took the unusual step of launching an advertising campaign on the tax issue aimed at viewers of Fox News' Fox and Friends and Saturday Night Live, TV programs Trump is known to watch. The sudden alliance between Ryan and Bannon also shows how Republican leaders are adapting to the ultimate outsider president and seeking to curry favor with the handful of aides who can influence his thinking. It reflects the intense tussle inside the Trump administration to shape the policies of a president still new to Washington."
---
What the emotional moment with a Navy SEAL's widow proves about Trump: Chris Cillizza of the Washington Post writes: "There was one moment in President Trump's speech to a joint session of Congress Tuesday night that people will remember for a very long time. It came when Trump honored the wife of Navy SEAL Ryan Owens, who was killed in a raid in Yemen last month. Two important things happened there. 1. Trump rapidly grasped that this was a real moment — and he didn't step on it by trying to immediately return to his speech. Lots of politicians, obsessed with making sure they got the speech out in the allotted time, would have moved on too quickly — missing the resonance of the cascades of applause that washed over the rawly emotional Carryn Owens. Trump understands moments; he stepped away from the podium, looked to Owens and just clapped. For the better part of two minutes, the only thing you heard in the room was loud applause and the only thing you saw was Owens crying and looking heavenward. Very powerful stuff. Critics will say — and have already said — that Trump was using a widow's emotion for political gain. But Owens willingly agreed to come to the speech knowing Trump would single her out. And, politicians of both parties regularly use these tragic moments to make broader points about our country and its policies. That's politics. To suggest that Trump somehow broke with political norms here is to turn a blind eye to virtually every speech like this given by any recent president of either party. 2. Trump showed some grace. There has never been any question that Donald Trump is happiest when people are talking about, looking at and generally obsessed with Donald Trump."