Netizen24.com – Entertainment Prime Report: Erika Jayne dan Charo Reveal Their Plans For Dancing With the Stars Domination in This Must-Watch Joint Interview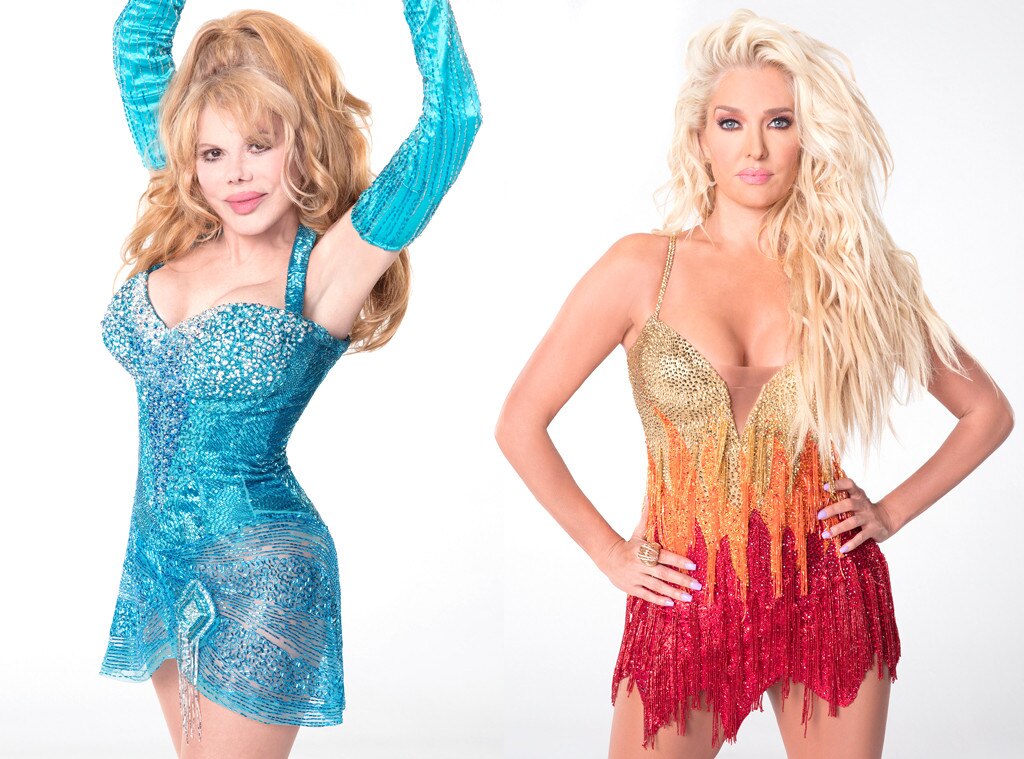 Get ready to learn the cuchi-cuchi and how to pat the puss, Dancing With the Stars fans!
When Erika Jayne and Charo hit the ballroom floor for the start of season 24's competition, they'll be bringing the trademark moves that have made them stars in their respective careers—and if this joint interview with E! News ahead of the premiere is any indication, we're in store for some one hell of a season!
"It will be salsa cuchi," Charo, who's partnered with pro Keo Motsepe, teased in the way only Charo can. "It's going to be caliente, fuego and sexy!"
"We will be mini-patting the puss to my song 'Xxpen$ive,'" the Real Housewives of Beverly Hills star admitted about her premiere night routine with pro Gleb Savchenko. "It's going to be fire, sex and a whole lot of smiles and a whole lot of hair!"
When asked about the controversy surrounding Glee alum Heather Morris' perceived leg up on the competition given her extensive dance history (she danced backup for Beyoncé, for crying out loud!), Erika had this hot take to offer: "You know what I think? You're going to have to perform. You have to show us your personality. You have to be able to talk and connect with the audience. It takes a lot more than just hitting the steps, quite honestly." Spoken like a true competitor!
As any true DWTS fan knows, there's another component that might matter most of all: The costumes! So, how are these two famous fans of flashy dressing planning to attack their ballroom wardrobe? "I'm going to go as glitzy and as glamorous and as fun as I possibly can all the time," Erika teased.
"Me? I'm going to be innocent," Charo joked. Never change, Charo. Never.
For more from our new favorite duo, including which of Erika's songs she'd have Charo dance to and who of their famous friends might be in the crowd on premiere night, be sure to check out the video above!
Dancing With the Stars returns for season 24 on Monday, March 20 at 8 p.m. on ABC.
Sumber: http://www.eonline.com
Netizen24.com, Forum discussion and sharing News from home and abroad. Starting from the ideological, political, economic, social and cultural.