Netizen24.com – Entertainment Breaking news: Carrie Fisher Still Hospitalized as Harrison Ford Says He's "Shocked and Saddened" by News of Her Heart Attack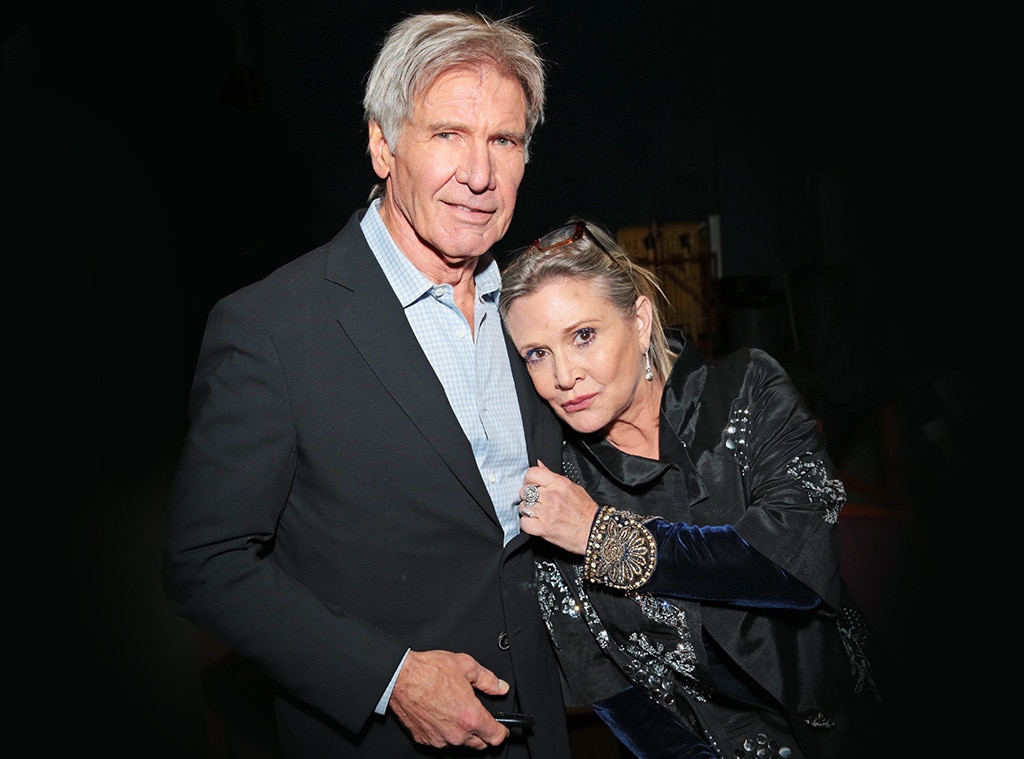 Carrie Fisher's Star Wars co-stars, including Harrison Ford, are sending messages of support and love to the actress as she fights for her life.
The 60-year-old actress, who plays Leia in the hit film franchise, was rushed to a Los Angeles hospital Friday after suffering a heart attack aboard a plane flying from London. Her brother Todd Fisher told E! News hours later Carrie was being treated in the ICU.
"I'm shocked and saddened to hear the news about my dear friend," Ford said in a statement to E! News. "Our thoughts are with Carrie, her family and friends."
Ford played Carrie's character's love interest Han Solo in the original Star Wars trilogy and in last year's sequel Star Wars: The Force Awakens. The actress revealed in her recent memoir, The Princess Diarist, that she and the actor had had an affair in real life. Carrie had returned from London Friday after promoting her book there.
Mark Hamill, who plays Leia's twin brother and Jedi master Luke Skywalker, posted a message of support to the actress on Twitter Friday.
"As if 2016 couldn't get any worse… sending all our love to @carrieffisher," he wrote.
Warwick Davis, who played Wicket in Star Wars: Episode VI—Return of the Jedi and also starred in Star Wars: Episode I—The Phantom Menace, Star Wars: The Force Awakens and the recent standalone film Rogue One: A Star Wars Story, also sent the actress his love on Twitter, alongside a selfie of the two.
Billy Dee Williams, who played Lando Calrissian in Star Wars: Episode V—The Empire Strikes Back and Star Wars: Episode VI—Return of the Jedi, tweeted, "Sending my love. Please recover @carrieffisher."
Peter Mayhew, who plays Han's sidekick Chewbacca, tweeted, "Thoughts and prayers for our friend and everyone's favorite princess right now.. @carriefisher."
Sumber: http://www.eonline.com
Netizen24.com, Site News Today world Presenting Daily News Latest News and Latest Regarding News Politics, Business, Sports Up Celebrity Gossip.