Netizen24.com – Top news: Billie Lourd and Taylor Lautner Celebrate His 25th Birthday in Matching Onesies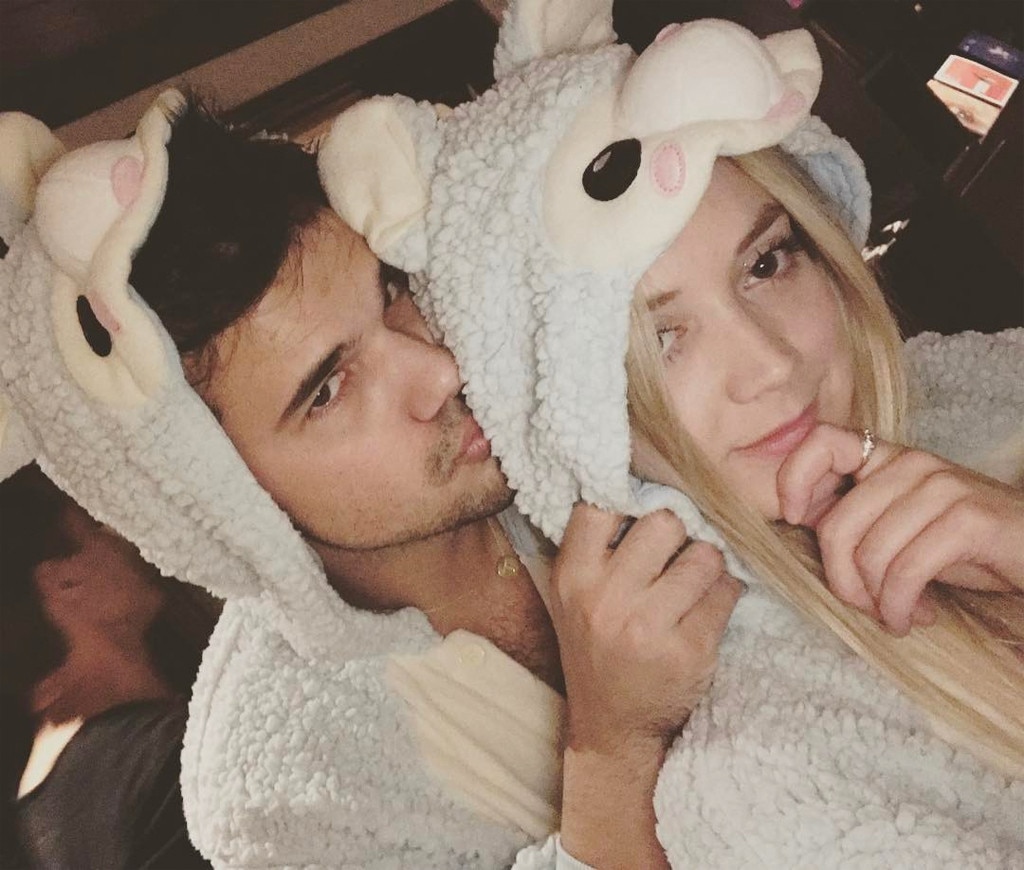 Billie Lourd and Taylor Lautner celebrated his 25th birthday in style! A very specific style.
The 24-year-old actress, daughter of the late Carrie Fisher, posted on her Instagram page Saturday a photo of her Scream Queens co-star and rumored boyfriend cuddling in matching lamb onesies.
"Happy birfday to my #numberonesie," she wrote.
The two, who play love interests on Scream Queens, have not commented on the nature of their relationship. They first sparked real-love romance rumors in early December after co-star Keke Palmer posted a photo of the two making out on Snapchat.
Lautner had over the past few weeks supported Lourd throughout her grief as she dealt with the losses of her mother and grandmother, actress Debbie Reynolds, who died within one day of each other in December.
The actresses were honored with a joint funeral last month. Lautner accompanied Lourd at the service. A week later, the two vacationed together in Cabo San Lucas, Mexico.
She had last month posted on her Instagram page a photo of her with friends, all dressed in animal onesies. She tagged several people, including Lautner and stepfather Bruce Bozzi, who is married to her dad Bryan Lourd, Fisher's ex.
"This group of onesie clad supremely supportive humans (and many others #notpicturedbutinthepicture) are the kings and queens of my world #gratefulfortheirgreatness #friendsfindingthefunny," Billie wrote.
Sumber: http://www.eonline.com
​​ Netizen24.com, sites News largest in the world. News artist, celebrity gossip, celebrity interviews, vent celebrities, photos of celebrities, celebrities.