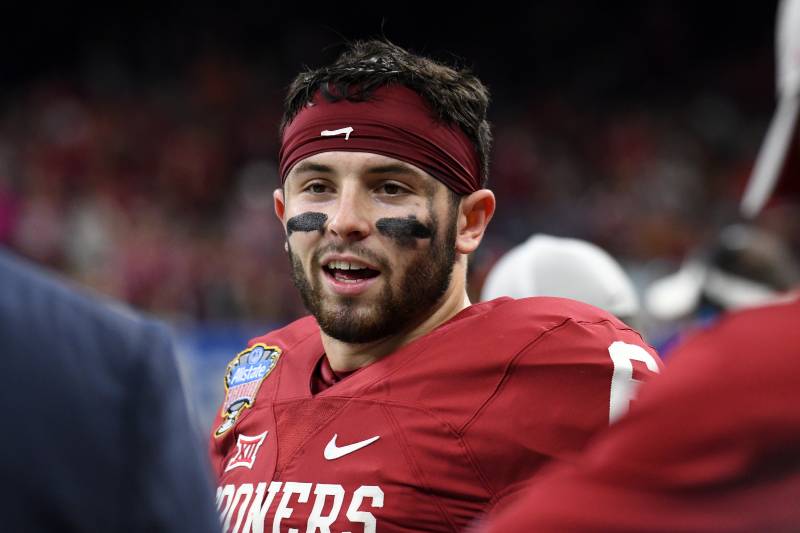 Baker Mayfield was arrested according to the Washington County Sheriff's Office, Saturday morning in Arkansas.
Mayfield was charged with public intoxication, disorderly conduct, fleeing and resisting arrest.
Sirius XM's Barrett Sallee relayed Oklahoma Sooners quarterback's mugshot: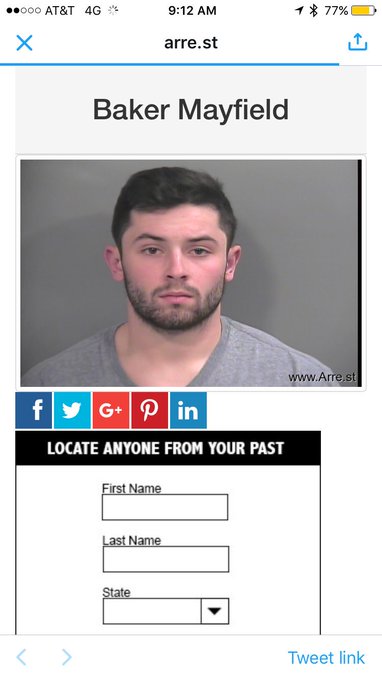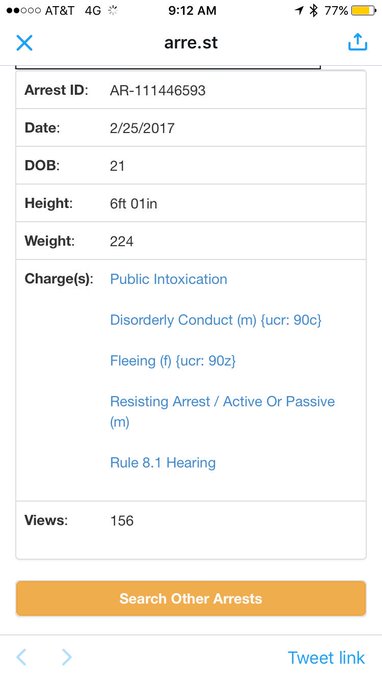 Barrett Sallee

✔@BarrettSallee

Oklahoma QB Baker Mayfield arrested in Arkansas.

2,8352,835 Retweets

3,2403,240 likes
ESPN.com's Jake Trotter, citing a police report, reported Mayfield told a police officer who was called for assaulting and battering report that he was trying to "break up an altercation" Saturday morning. The report states Mayfield, and started "yelling profanities and causing a scene" when the officer was trying to get his statement.
The report obtained by Trotter says that the quarterback "had slurred speech, had difficulty walking down stairs and was covered in food on the front of his clothing." Later, Mayfield attempted to flee the scene, but an officer could able to handle him – pursued and tackled him.
Source: bleacherreport