Netizen24.com – Entertainment Daily News: Backstreet Boys' AJ McLean Welcomes Daughter Lyric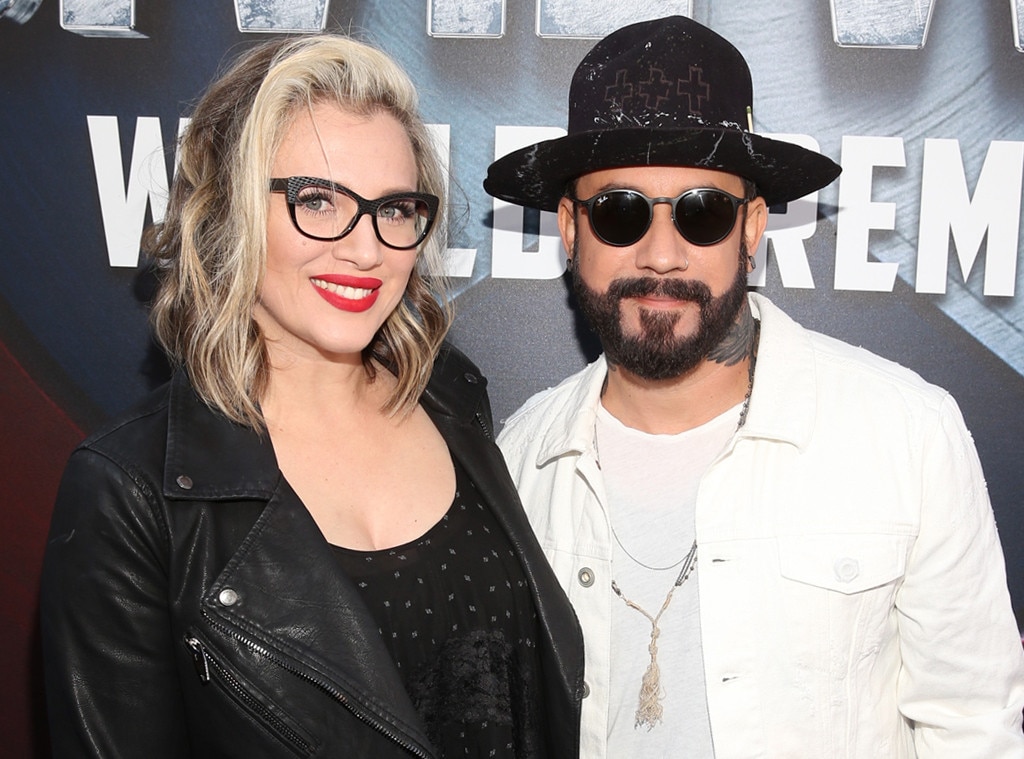 March Madness means something different to the McLeans.
Backstreet Boys singer AJ McLean and his wife, hair and makeup artist Rochelle McLean, have welcomed their second daughter, who joins 4-year-old sister Ava McLean. The newborn's arrival comes weeks after her dad's band began their Las Vegas residency at The AXIS at Planet Hollywood Resort and Casino. "God willing she doesn't go into labor while I'm doing the show," AJ told E! News on March 2. "But if she does, I'll be on the first flight out right after the encore!"
AJ's comments turned out to be prophetic, as he his wife went into labor during Saturday's show.
The couple's daughter, Lyric Dean McLean, was born Sunday at 5:10 p.m. in L.A., weighing 8 lbs., 3 oz. and measuring 22 inches. "I was told by someone very dear to me that having a child will change you forever, and that was beyond true with Ava," AJ told People, which broke the news Monday. "We decided to try one more time because even though Ava is so independent, the idea of having a sister or brother for her became more and more important to us."
"Despite the fact that I'm an only child (and all jokes aside) turned out OK, my wife is one of four and that showed me there's something beyond special about having siblings. Now, seeing the excitement and anticipation that Ava has about being a big sister is truly amazing, and the best feeling in the world. She's been practicing for months with her dolls, and with some of my wife's friends' babies," AJ said. "Having two baby girls is a dream come true and we couldn't be any more proud or excited to welcome Lyric Dean McLean into the world and into our family."
The McLeans announced Rochell's second pregnancy in September.
AJ's daughters are part of a much larger family, of course.
Brian Littrell, 42, has one son, Baylee Littrell, 14; Kevin Richardson, 45, has two sons, Mason Richardson, 9, and Maxwell Richardson, 3; Howie Dorough, 43, has two sons, James Dorough, 7, and Holden Dorough, 4; and Nick Carter, 37, has one son, Odin Carter, 10 months. "Two girls for me, it's karma, but it's good karma," AJ, 39, joked to E! News' Carisa Culiner during a group interview. "I have the only girls—and they all have boys—but I wouldn't change it for anything."
AJ will not be going on paternity leave, as Backstreet Boys: Larger Than Life runs through July 1.
Sumber: http://www.eonline.com
Netizen24.com, index Latest News of business criminal law politics soccer sports celebrity lifestyle video images in the world and the world today.