(CNN)The USS Antietam, a US Navy Ticonderoga-class guided-missile cruiser, damaged its propellers and spilled hydraulic oil into the water after running aground off the coast of Japan.
The incident, which occurred Tuesday while the ship was anchoring in Tokyo Bay near Yokosuka, Japan, did not result in any injuries to US or Japanese personnel, but the discharge of up to 1,100 gallons of hydraulic oil prompted environmental concerns. "The Navy is cooperating with the Government of Japan and Local Japanese Coast Guard in response to this issue and is exhausting all options to minimize impacts to the environment," according to a statement from Kyoko Sugita, a US Navy spokesperson.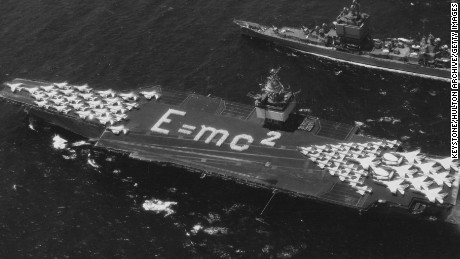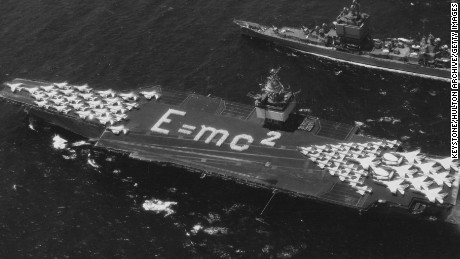 JUST WATCHED

World's first nuclear aircraft carrier retired
ReplayMore Videos …
MUST WATCH
World's first nuclear aircraft carrier retired 01:11The US has deployed a vessel to monitor the area for any visible signs of oil on the shoreline and vowed to initiate immediate clean-up procedures if any is detected. The USS Antietam was able to safely return to Yokosuka Naval Base with the help of tug boats following the incident and continuing inspections show that oil is no longer leaking from the ship, the Navy said. Read MoreAn investigation is underway to assess the full extent of the damage to the ship, according to the Navy.The 567-foot USS Antietam was commissioned in 1987 and is part of the US Navy's permanent rotation of forces deployed in the Pacific.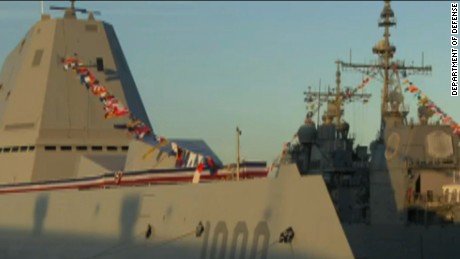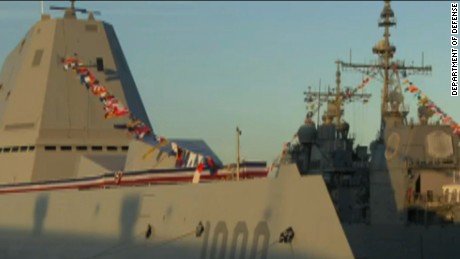 JUST WATCHED

Navy's newest ship USS Zumwalt commissioned
ReplayMore Videos …
MUST WATCH
Navy's newest ship USS Zumwalt commissioned 01:19Ticonderoga-class cruisers are multi-role warships capable of conducting operations ranging from anti-submarine warfare to anti-ballistic missile defense.The US Navy currently has 22 active Ticonderoga-class cruisers and many of the ships expected to undergo modernization to ensure they reach their projected 35-year lifespan.Source: CNN